Welcome
Welcome to the website of Judith van Stegeren. I am a Dutch computer scientist with a PhD in natural language generation for video games. I live in Nijmegen, The Netherlands.
Datakami is the name of my consulting business. We specialize in large language models for startups.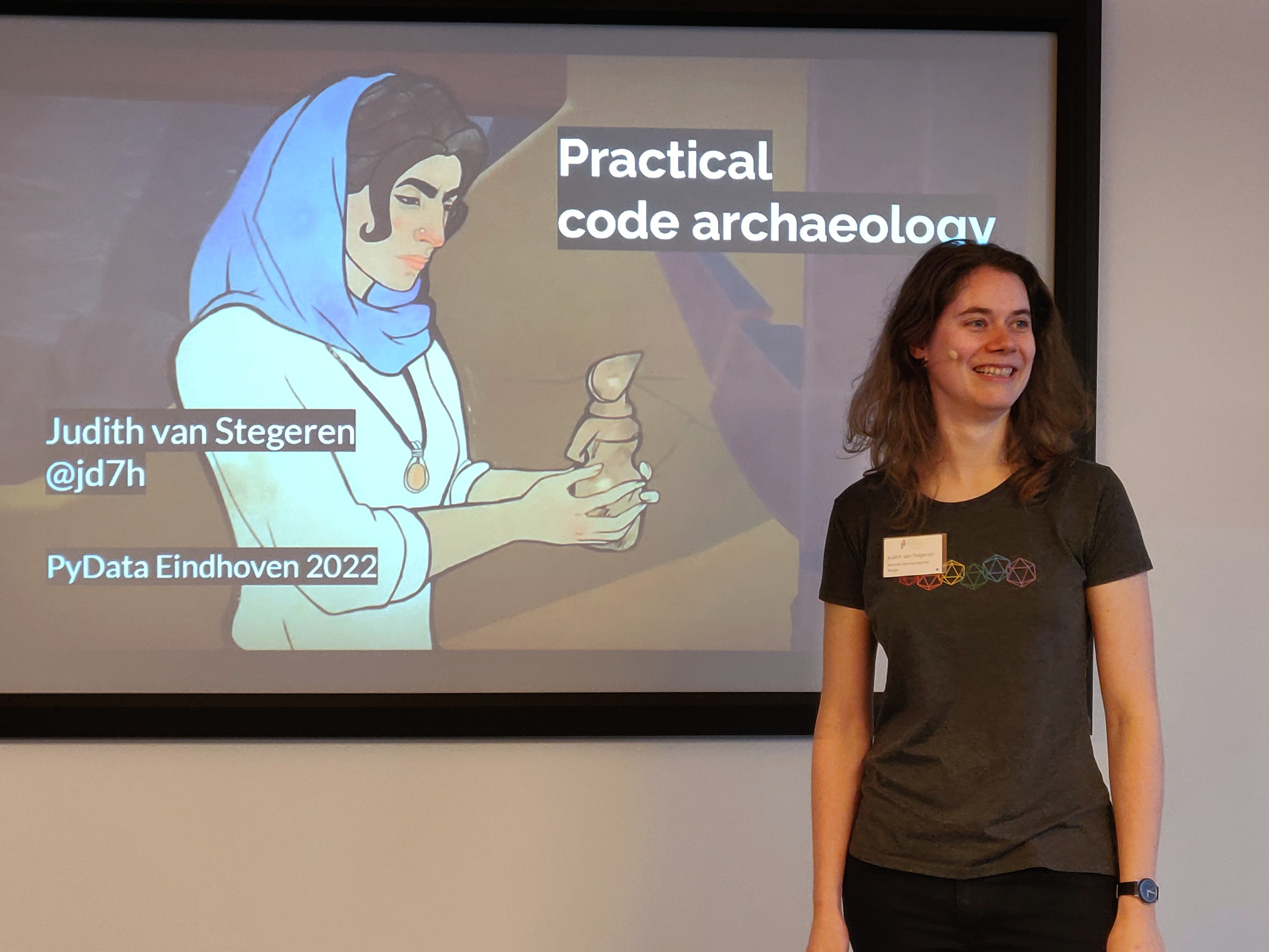 Photo: Annelies van Nuland
I have a ton of interests and occassionally write long-form content about this, which you can read on my blog. I also give talks at conferences and other gatherings, and have published multiple peer-reviewed scientific papers. You can find more about my talks and scientific activities on my research page.
Latest posts
Latest news
2023-06-01 /

Career, How-to


New blogpost: Job hunting tips for people in tech

2023-05-01

/

company




Yorick van Pelt has joined Datakami. He brings a tremendous amount of expertise related to applied machine learning, infrastructure and open source.

2023-03-16

/

career




The Dutch national news (NOS) interviewed me about the release of GPT4 and other new developments around generative AI.

2023-03-15

/

career




Dutch public radio program Nieuws en Co interviewed me during a live broadcast about the release of GPT-4. You can listen to the program here. The interview starts at 1:18:00.

2023-02-11

/

career




Dutch public radio program Radio 1 News interviewed me about ChatGPT at AI Hackathon Amsterdam, as part of a story about that event. You can listen to the broadcase here. The item about the hackathon starts around 00:41:00.

2023-02-07

/

career




The Dutch national news (NOS) interviewed me about ChatGPT, OpenAI, and the search engine AI arms race between Google and Microsoft. You can read the article here.

2023-01-18

/

career




I'll participate in AI Hackathon Amsterdam, on February 10-11 2023. The goal is to build a cool and useful application using the recent AI (language) models, in a team of 4-5 people, within 24 hours. I'm looking forward to meeting other AI enthusiasts and seeing what we will come up with!

2023-01-10 /

Finance, Video games


New blogpost: Stock market games: Neopets