In January 2014 I bought access to an online course on Skillshare. I started with the course on hand-lettering in January but couldn't continue because of exams. Then when the summer holidays began I could start right where I left off.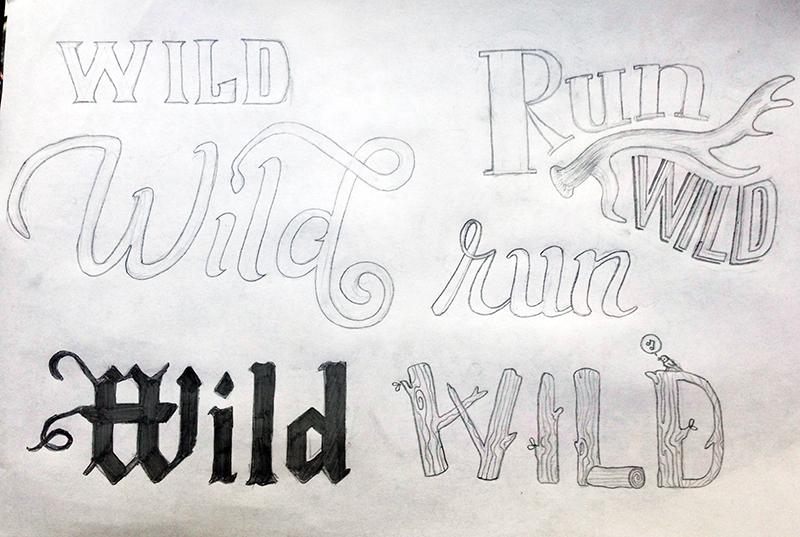 Practice for the course on hand-lettering
For those of you who don't know about Skillshare: it's an online learning community, a bit like Coursera, where you can take online classes on different subjects. Where Coursera specializes in academic courses from universities, Skillshare mostly caters to creatives and entrepreneurs. Some examples of courses you can find on Skillshare are calligraphy, logo design, entrepreneurship, creative thinking and writing film scripts.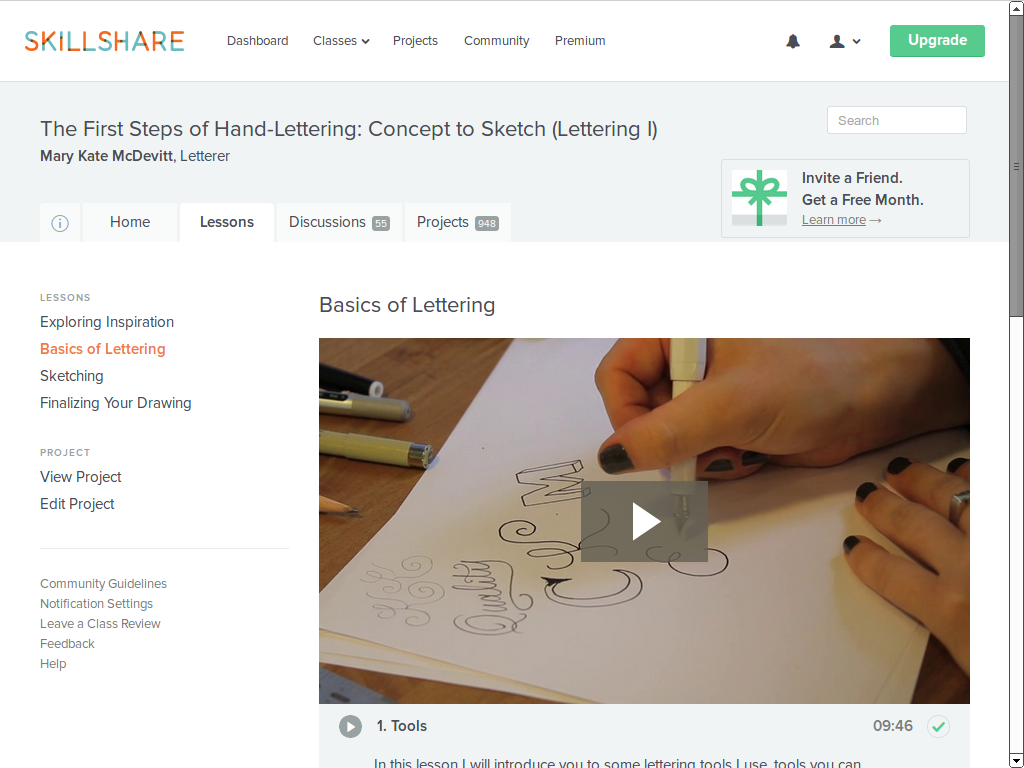 This is what Skillshare looks like if you're taking a course.
You can either pay a monthly fee for full access, or you can buy access to specific courses, which is what I did since I don't always have time. Once you have paid for a specific course, you can always access the course materials.
The course I bought is called "Lettering 1: The First Steps of Hand-Lettering: Concept to Sketch". The teacher, Mary Kate McDevitt, gives short video lectures and exercises and shows us tips and tricks on handlettering. It's really cool and for 25 dollar for the whole course it was an absolute bargain.
I'll keep you guys up to date about my progress. I'm having loads of fun drawing all kinds of funky letters and practicing fancy handwriting. For those of you who can't wait for blogposts: you can take a look at my project page on Skillshare.