And finally, my first exposition is a fact. I had lots of fun last friday filling a huge glass cabinet with my children's book illustrations and lots of cute props!
Here are some photos of the result: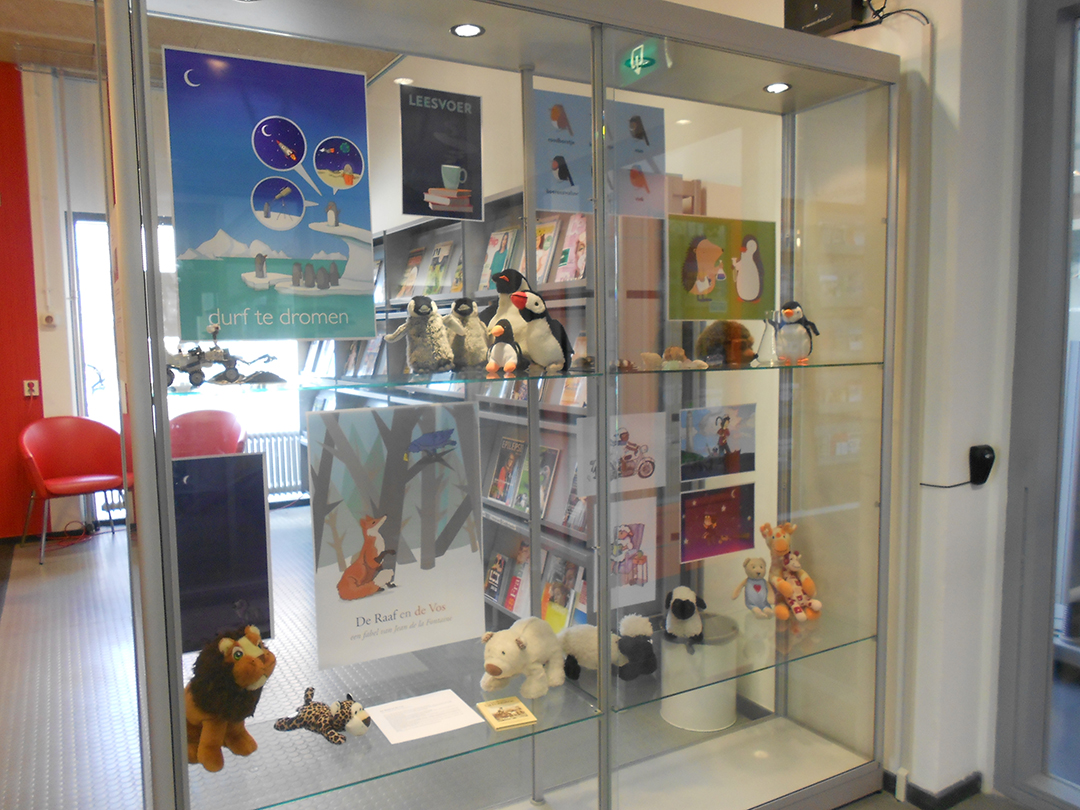 The library asked me to fill a huge 2 by 2 glass cabinet near the entrance.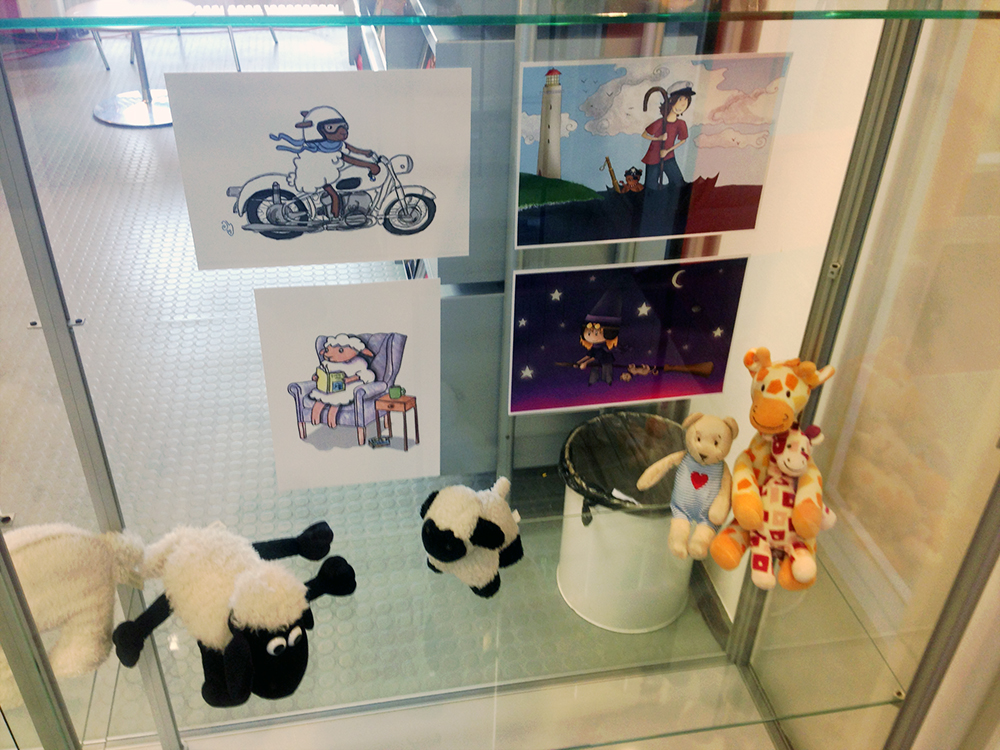 I even reprinted some of my older work — I used to draw childrens book illustrations when I was still in high school. The little black sheep is a recurring character. Recently, I discovered the animations of Shawn the Sheep and I realised how much they look alike!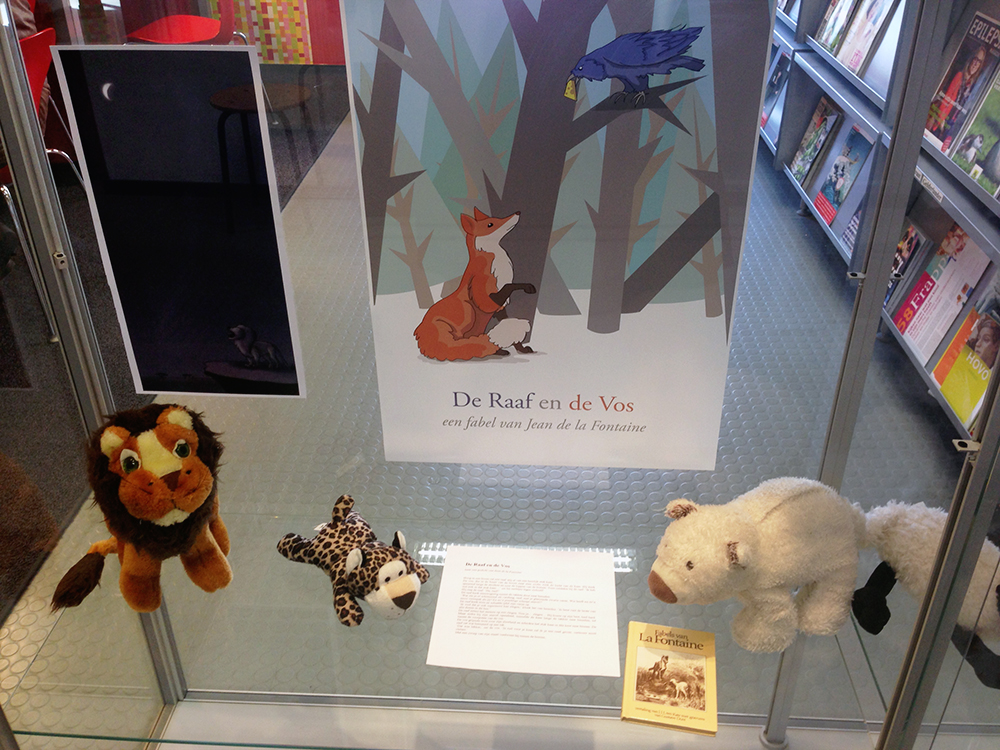 "De Raaf en de Vos" (The Fox and the Raven) is still one of my favorites. I think it really looks good as this glossy A2 poster! I translated the poem (the original is in french) to Dutch prose, so that children who don't know the story can read it in the library.
The penguins! I love the penguins. I have friend who dreams of becoming a professor. He loves penguins, so I made him this poster years ago. Now I could borrow his collection of stuffed penguins for the exposition. Another friend loaned me his Lego model of the Mars Rover Curiosity (which is very, very cool. I cannot stress this enough. Lego & science = awesome!)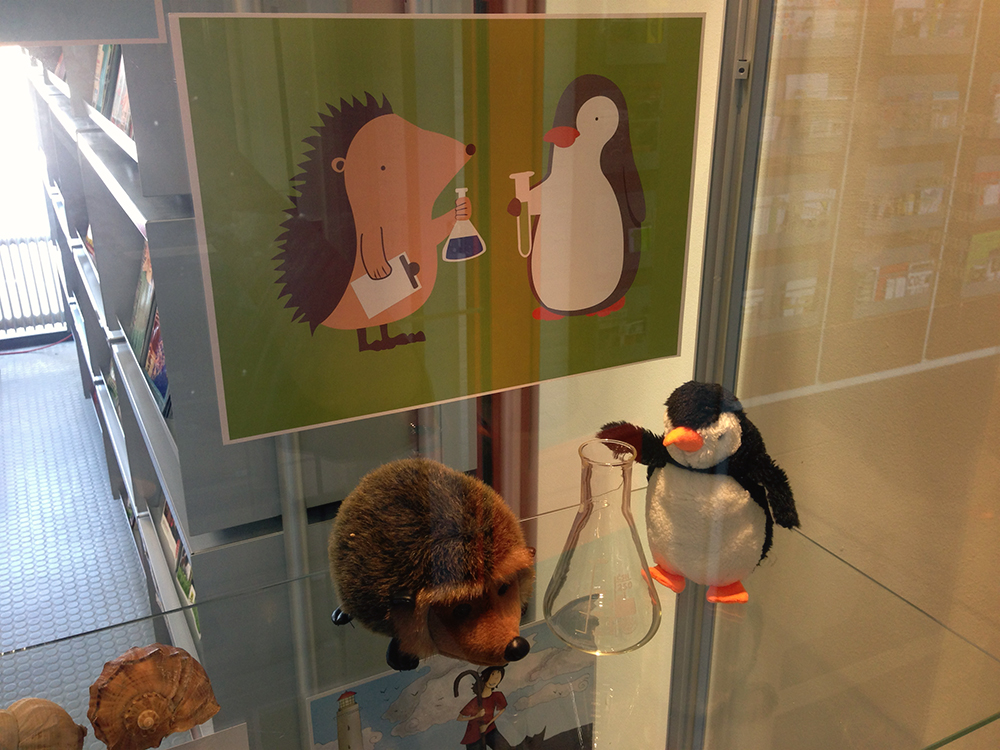 My sister picked up the stuffed hedgehog for me so I could recreate the "for science!" t-shirt design with stuffed animals and a real Erlenmeyer flask. Thanks, sis!
If you want to take a look at the exposition in real life, you can find it here:
Bibliotheek Hatert
Couwenbergstraat 20
6535RZ Nijmegen (The Netherlands)
The library is open on the following days:
monday: 13:00 – 17:00
wednesday: 11:00 – 17:00
thursday: 13:00 – 17:00
friday: 13:00 – 17:00